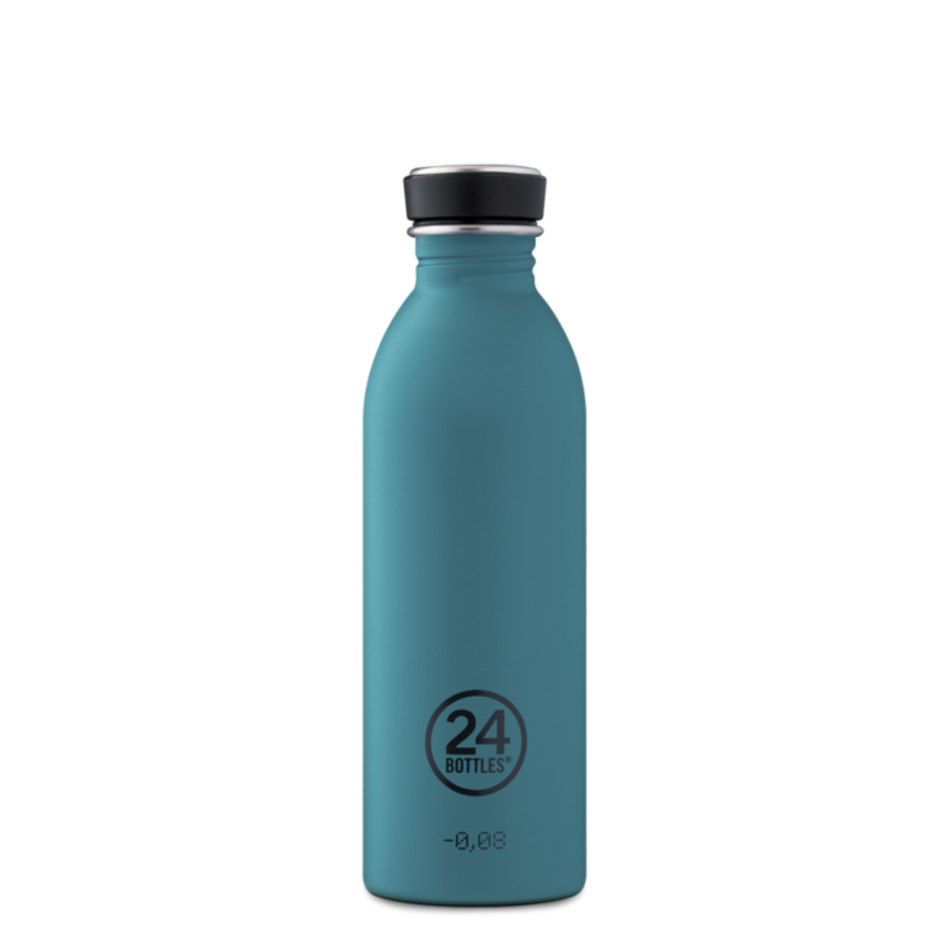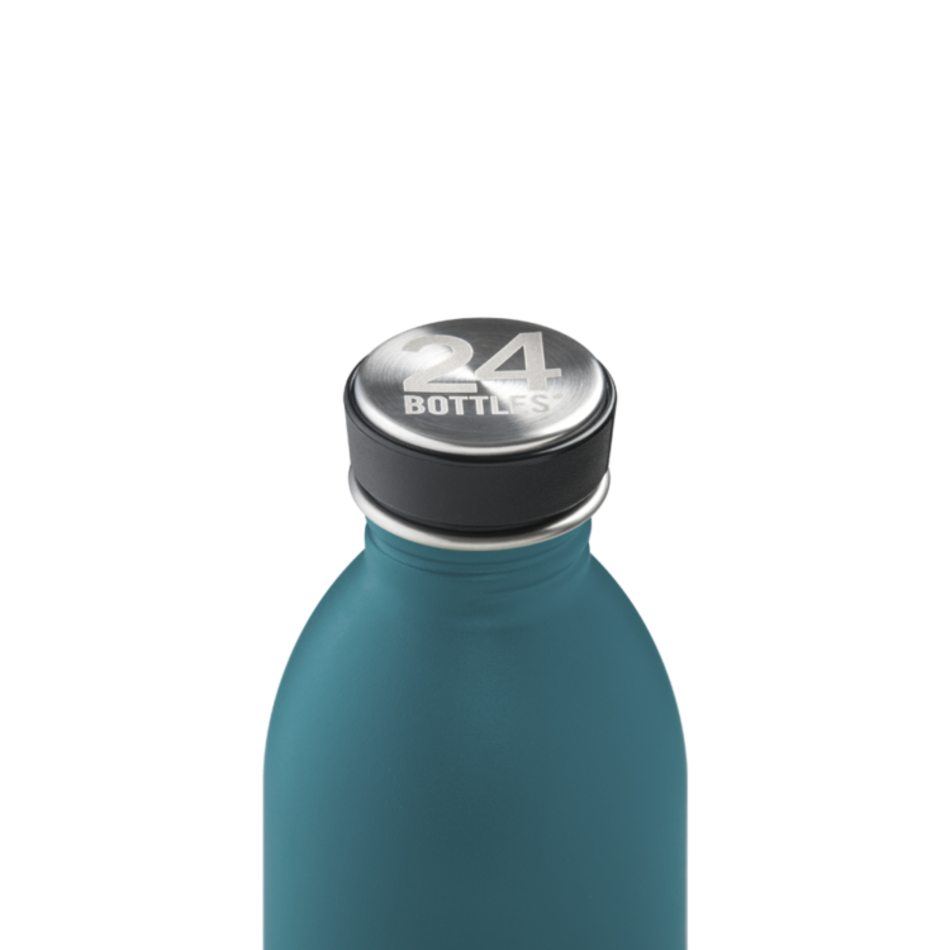 water bottle
DETAILS
Atlantic Bay is the color of ocean's shorelines and blue-green lakes, and also of Scotland's misty, breathtaking landscape.
The particular uneven, opaque Stone Finish is extremely resistant and grippable, adding consistency and an extremely accurate stone-like texture.
Urban Bottle is the most lightweight stainless steel water bottle you will ever handle, for your fast sips and refills on the go!


Stone finish
18/8 food grade stainless steel
100% BPA free, phthalates free, toxins free
Does not retain nor impart any flavour
One twist to open, leak proof lid
Wide mouth for ice filling and easy cleaning
Single wall (see Thermal Cover)
Airport security friendly
Hand wash recommended



Urban Bottle 500 ml: Capacity 500 ml – Diameter ø 6.5 cm - Mouth ø 3.3 cm - Height 21 cm - Weight 117 g
Gerelateerde producten