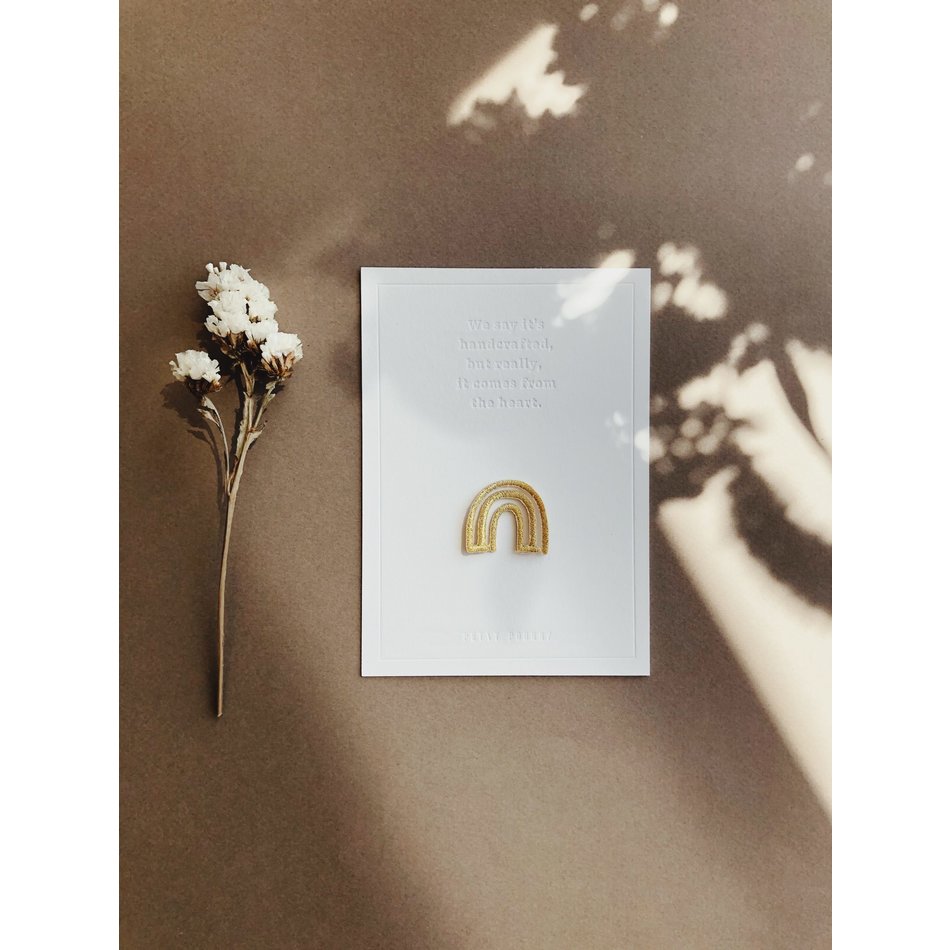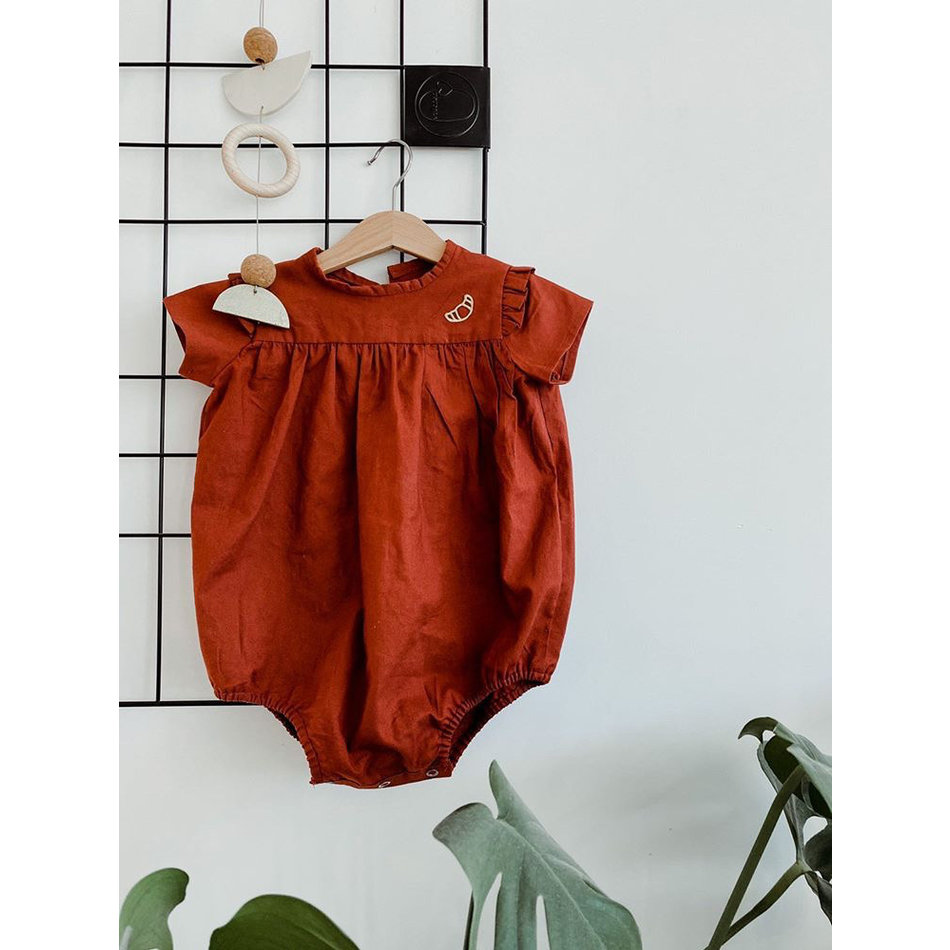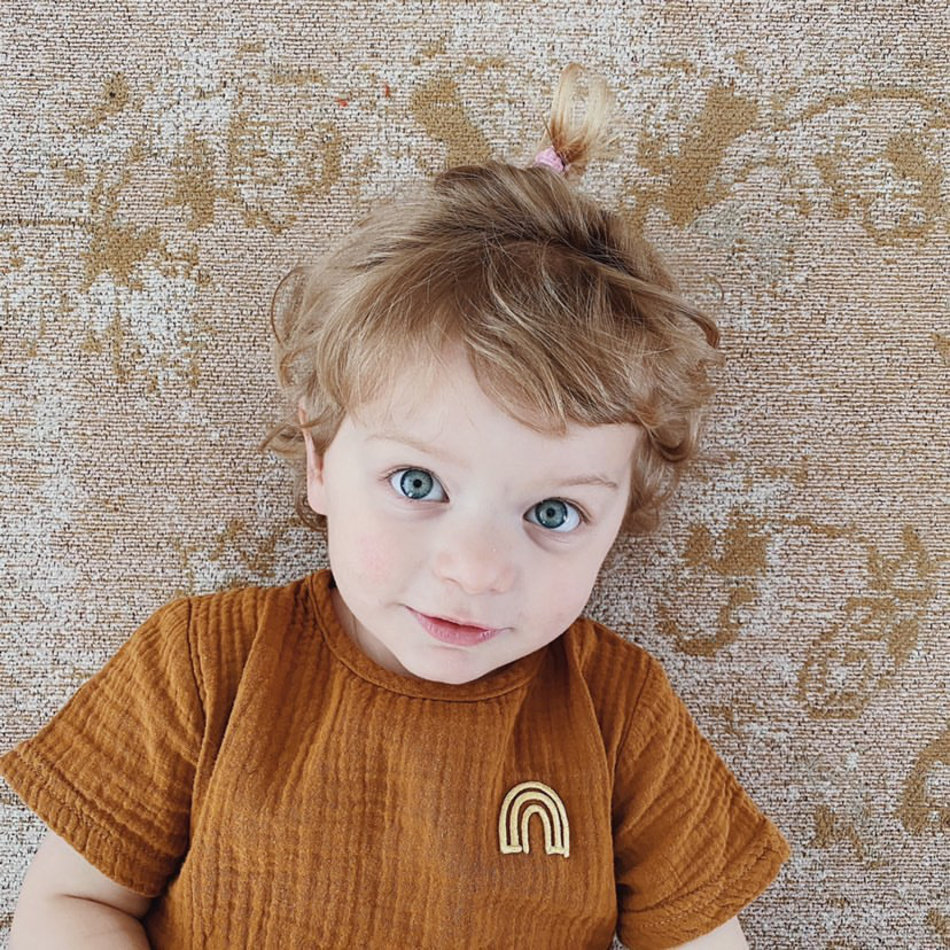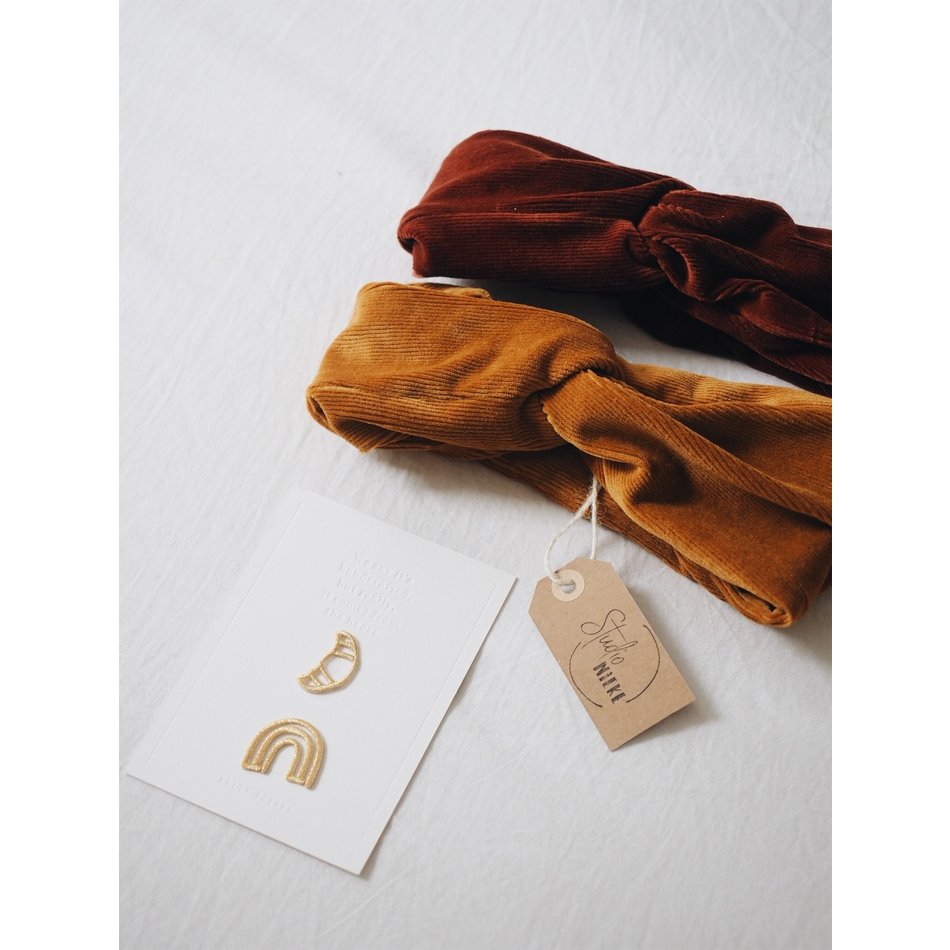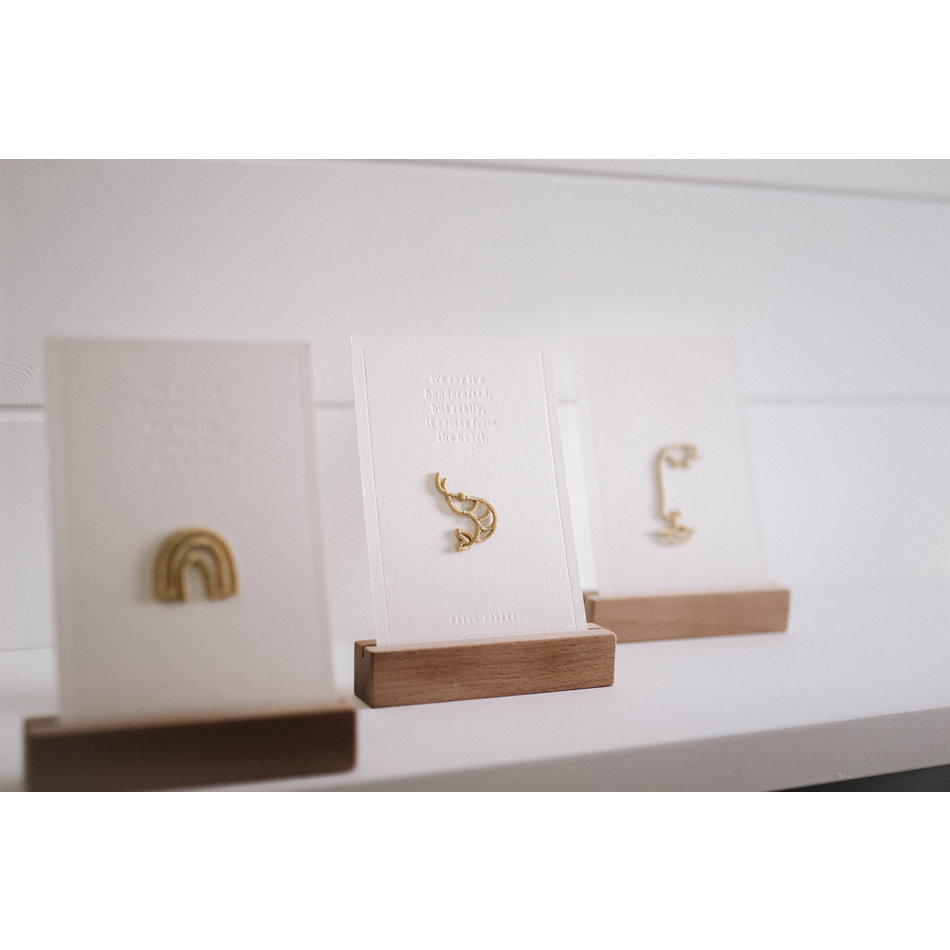 patch on gift card
DETAILS
Rainbow design illustrating our uniqueness and the representation of diversity.
Embroidered iron-on patch (2,5cm x 2,5cm) with metallic thread for an extra luxurious finish. Cut out by hand so each one is as unique as a rainbow in the sky. 
Each presented on a gorgeous 600gr thick linen letterpress gift card and will be accompanied by an elegant matching envelope.
"We say it's handcrafted, but really,




it comes from the heart.



The perfect gift for your loved ones. Each design tells a story that is inspired by emotions of everyday life and her interest in design and architecture. Each is made to order in small batches and some designs won't be repeated so get them while you can. Add a magical touch to clothing, bags, sneakers, cushions or other accessories with this beautiful embroidered design. 
Meaningful designs for meaningful peoples. A story rich in love deserves a little permanent place, don't you thing? 
It doesn't take a rocket scientist to iron-on a patch. Follow these steps and enjoy your new goodies. First, choose a fabric that resists the heat of the iron. Cotton is ideal, as well as denim. Avoid silk, all the wools including cashmere, synthetic fabrics, and leather.  In case of doubt, take a test by pressing your hot iron on a non-visible part of your garment. If your clothing item is too sensitive to heat, you can stitch the patch.
1. Remove the sticker fixing the patch to the card-back.
2. Warm up your iron at its maximum and heat the fabric before you apply the patch.
3. Place the patch, embroidery facing up, where you wish and cover it with a cotton cloth.
4. Press your iron (do not use steam during application) on the covered patch firmly for about 30 seconds. Wait a few seconds until the fabric has cooled down a little, and check the adhesion by carefully slipping a nail under the rim of the patch. If necessary, start again with a longer heating time.
5. Turn garment inside out, and iron the back of the patch for 30 seconds.
If your patches are properly heat-applied, they will remain fastened to your clothes, even if you clean them regularly at a normal wash temperature (30degrees). Do NOT bleach or blow dry your garment. If you want to make sure they won't budge, you can always add two or three discreet little stitches.