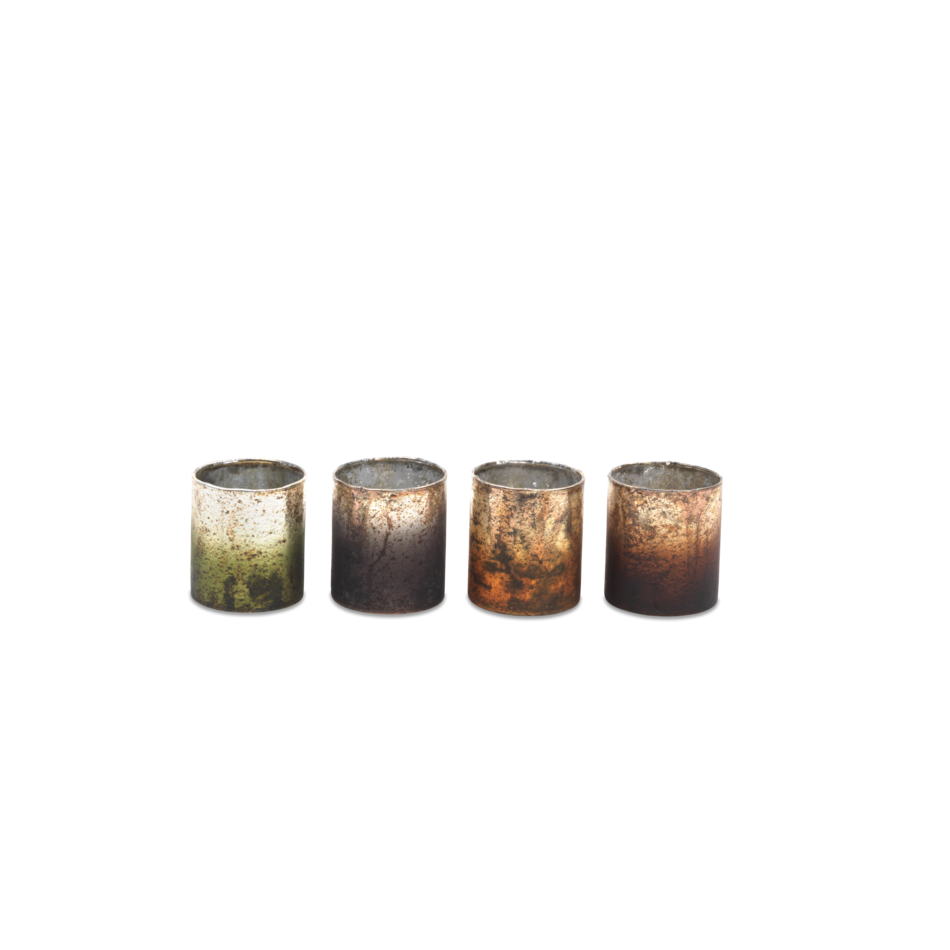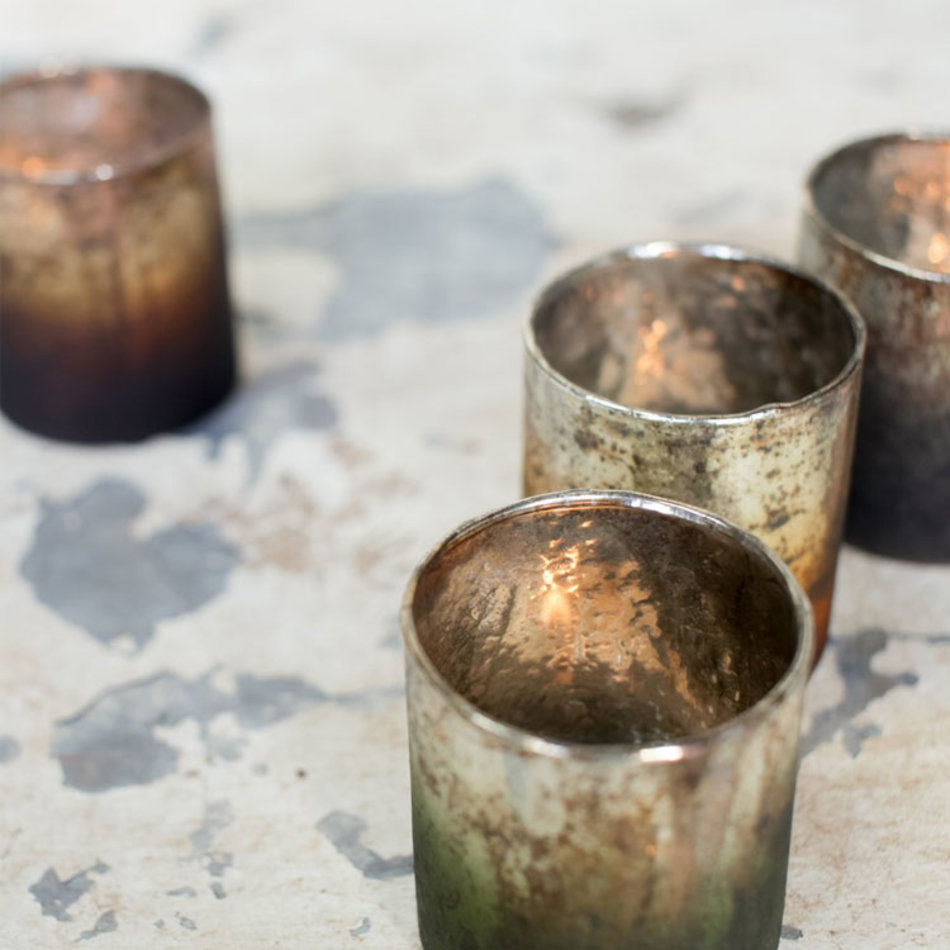 Nkuku set of 2 t-lights MT330

nkuku

€20,00
set van 2 theelicht houders in glas in goud kleur.
DETAILS
Size (HxWxD): Small 8 x 7cm (dia)
The rich rustic hues of our Morri T Lights shimmer warmly and atmospherically when lit. The aged silver finish blends with the mix of autumn shades perfectly. When lit the warmth of the rustic hues shines through.
Words of wisdom
We use recycled glass to make these collections. Firstly, the waste glass is collected and washed to remove any impurities; it is then crushed and melted down before being hand blown or placed in moulds to create beautiful new products.
Care Instructions 
Please position t-light securely. This product will get hot in use. Keep out of reach of children. Wait until fully cooled before handling. Never leave a burning candle unattended.
material: glass
op de foto staan 2 sets afgebeeld (4 stuks).