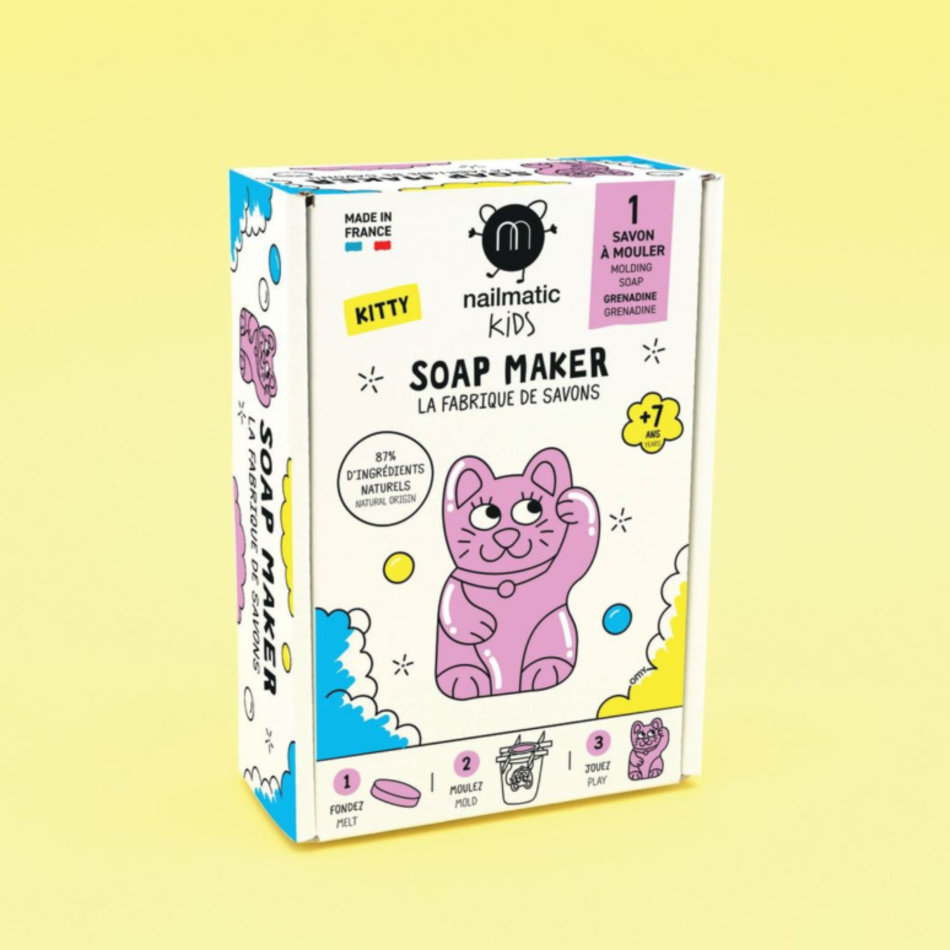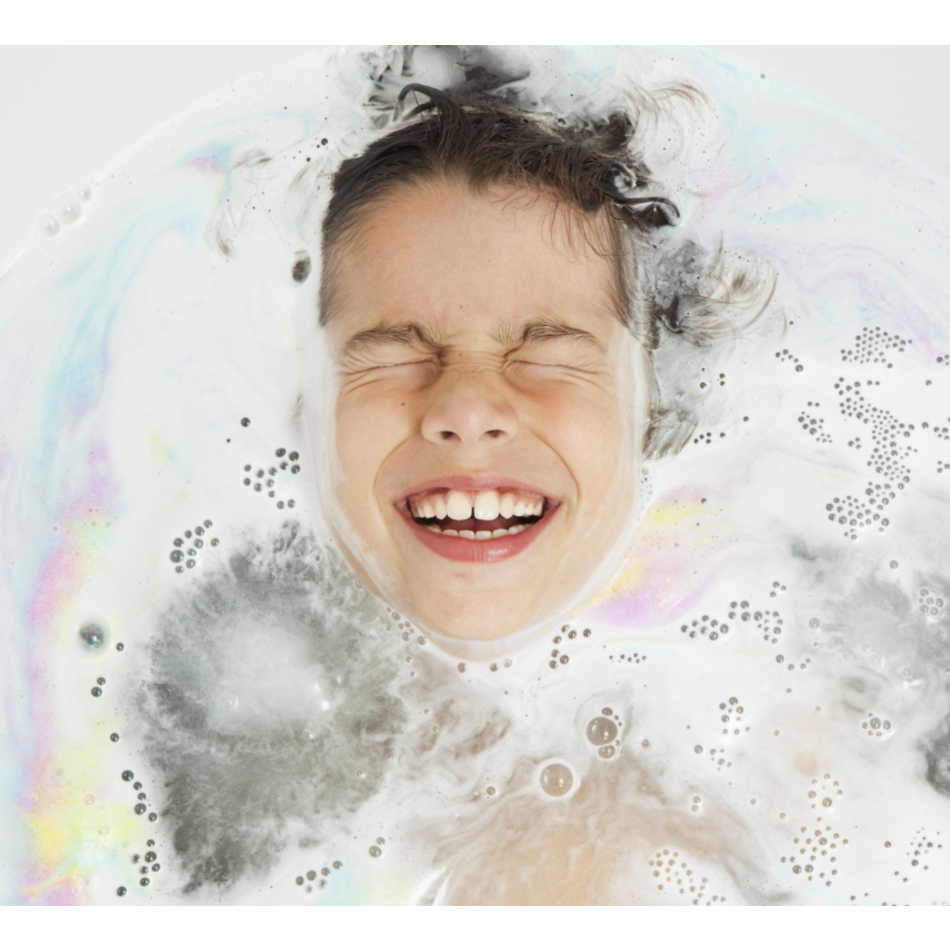 DETAILS
Preservative-free, Vegan, Cruelty-free
With Soap maker Kitty, you can create 1 pretty cute cat shaped soap.
Best tip to keep little monsters happily busy and eager to get clean, meow to that!
This DIY kit enables you to make 1 soap designed for hands and body.
Made with 87% ingredients of natural origin.
Kit suitable for kids aged 7 and over.
Made in France.     
How does it work? Easy soapy: melt, mold, unmold.

This super soap maker contains:
- 1 soap bars (grenadine fragrance)
- cardboard spacers to cut out
- 1 natural latex mold