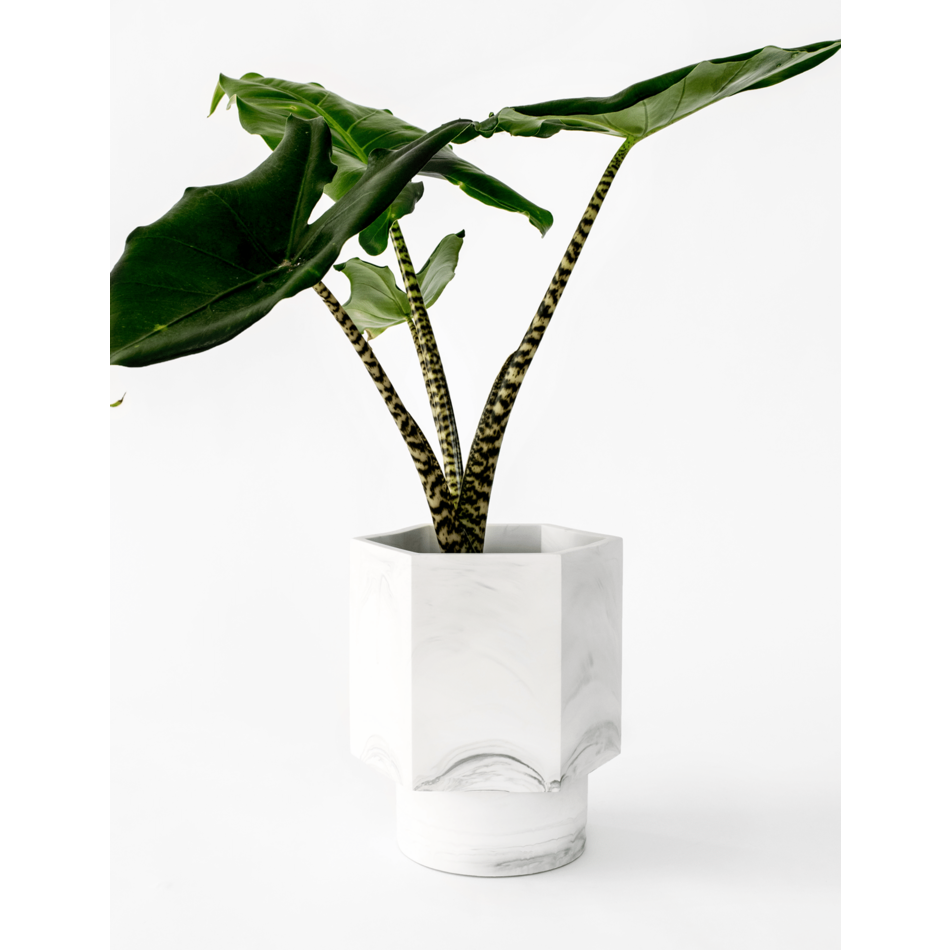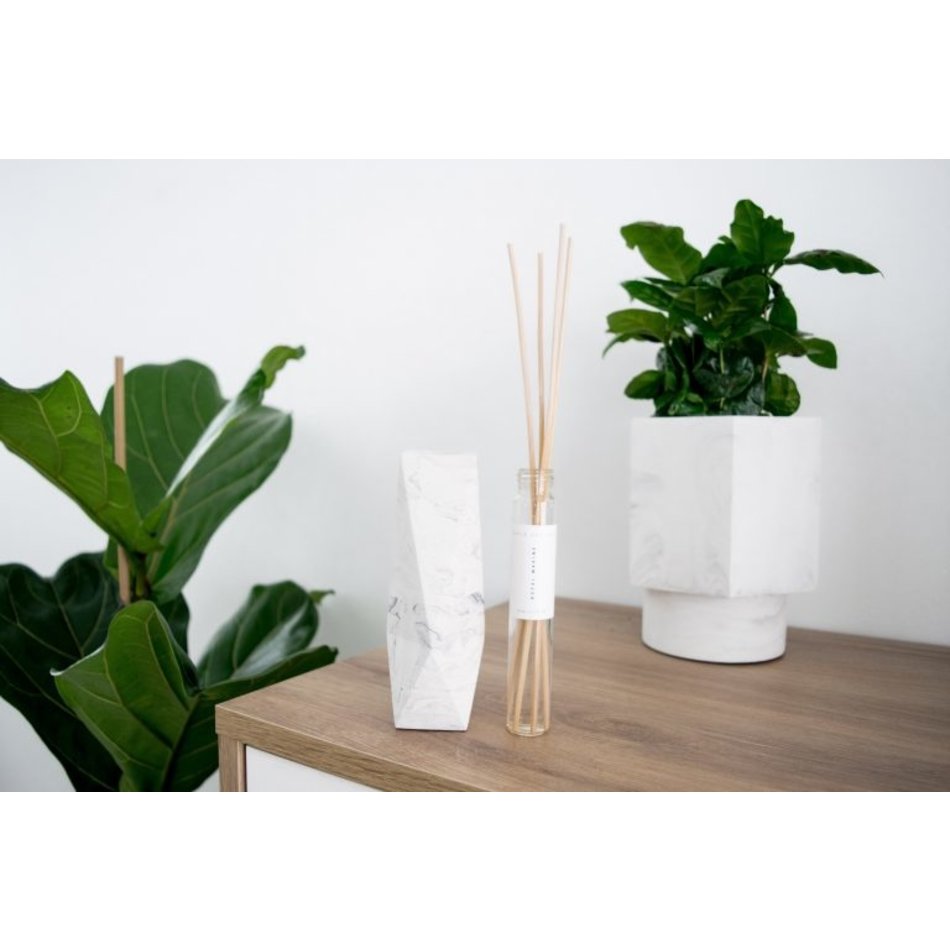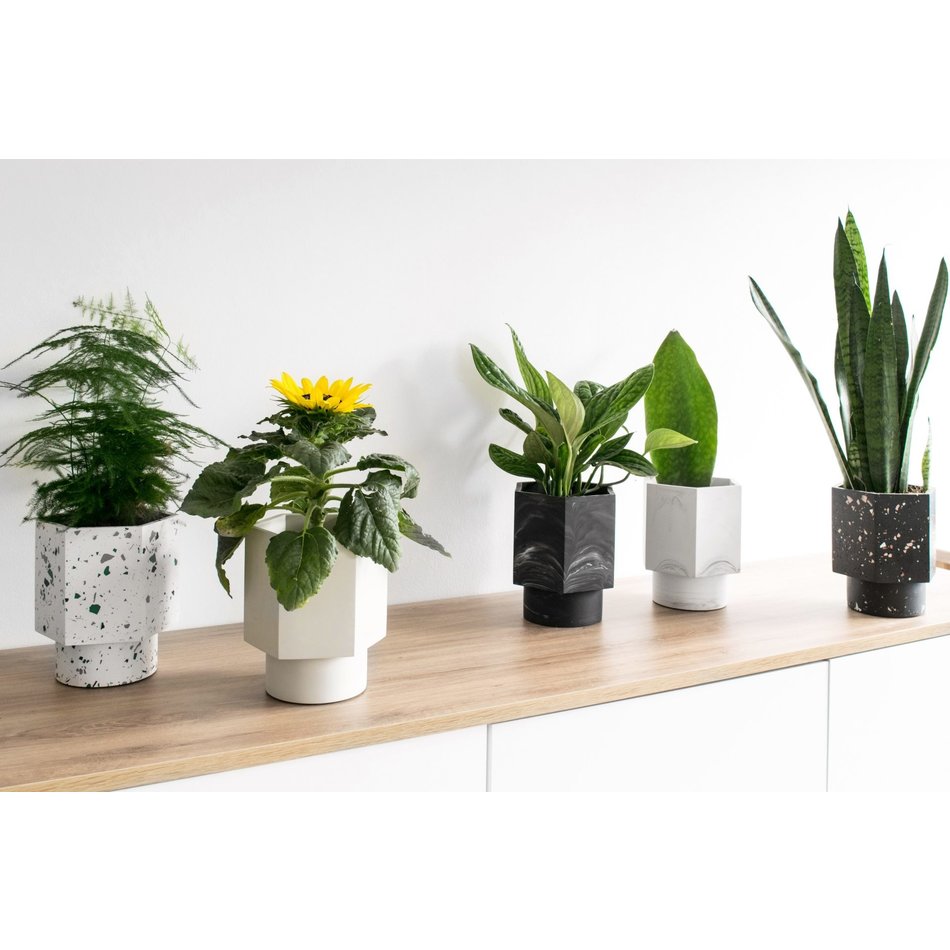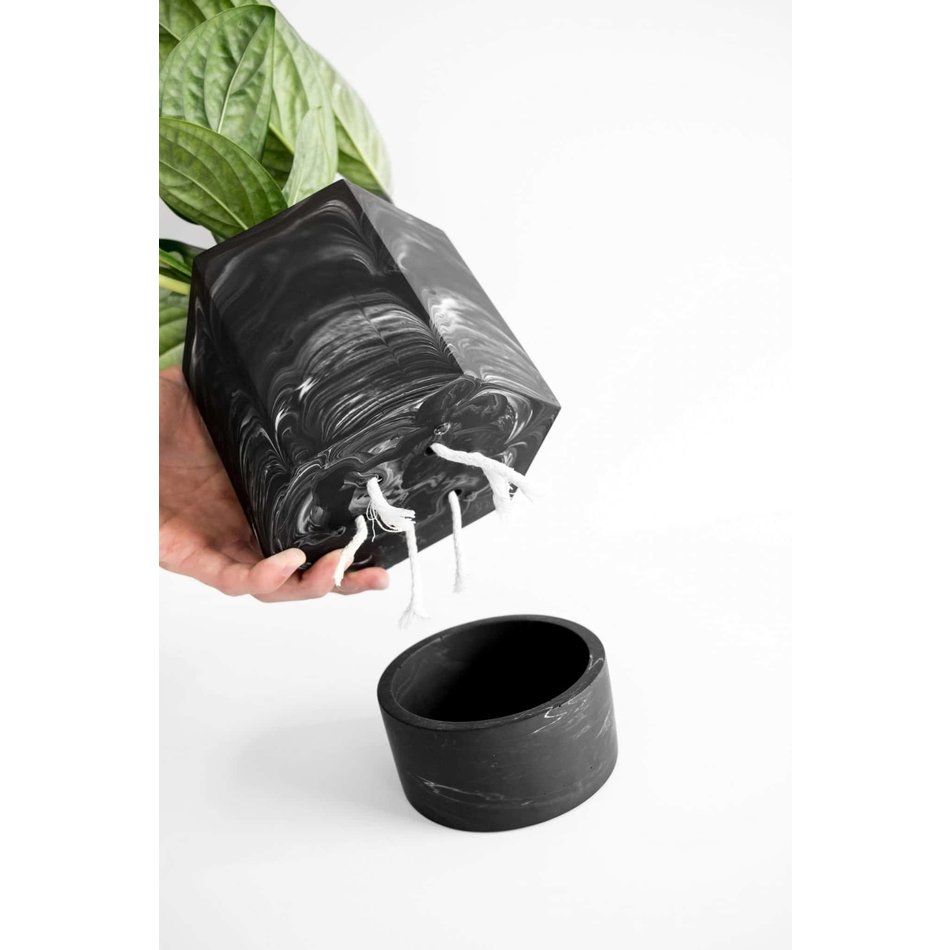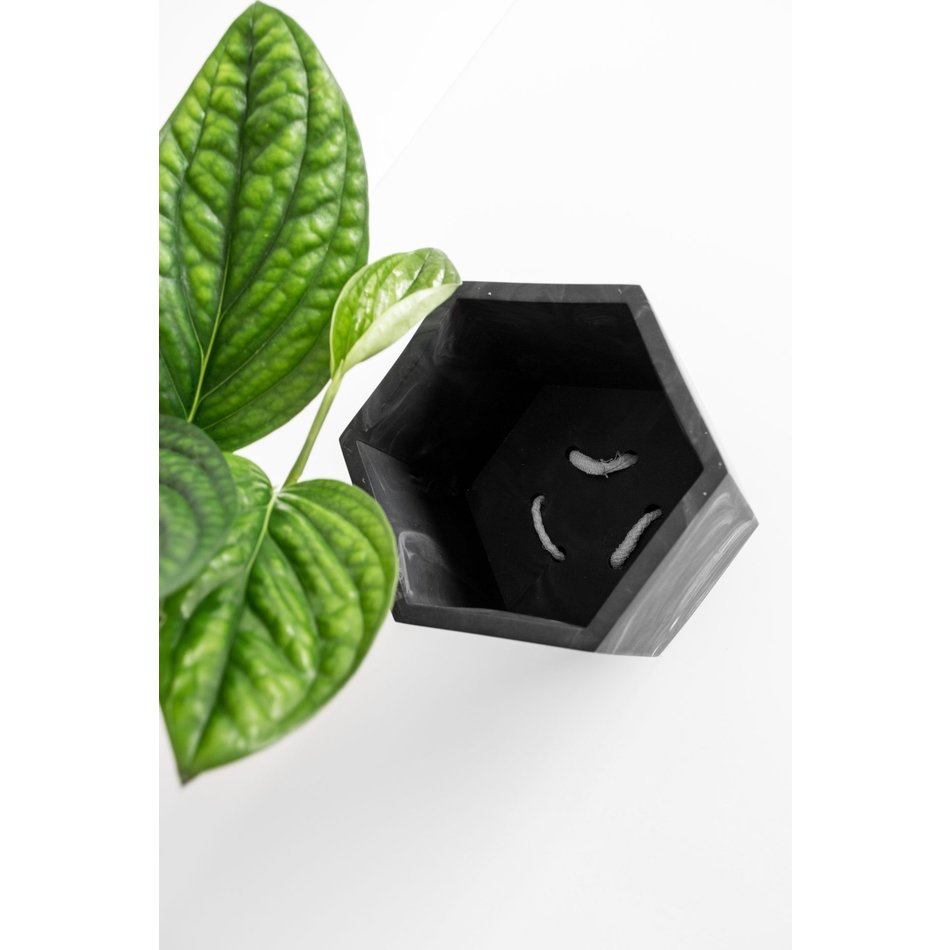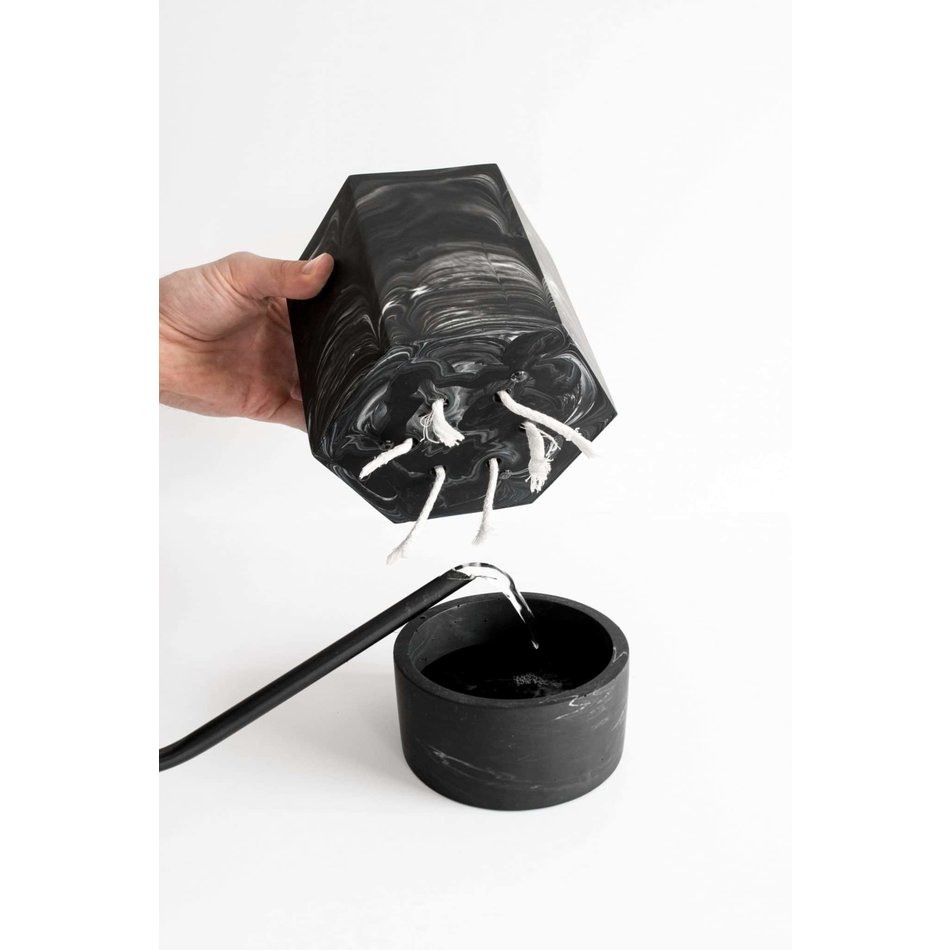 DETAILS
Hapi is a high-quality gypsum composite object. Carefully designed and handcrafted in House Raccouns atelier. Hapi is an innovative self watering planter existing of two parts. The round bottom part holds water which -through a natural reed connection- waters the top part holding of your plant. Ideal for when you are on a vacation, for sensitive plants, for people without green fingers or for (hobby) chefs who love fresh herbs!
Plants with minimal water requirement like cacti and succulents don't like constantly wet soil. Therefore, it's better to use Hapi in this case as a normal drainage system rather than a self watering pot. A drainage system is a pot with a drainage hole in the bottom (here the hexagonal part) and a system to collect the excess water (here the round bottom part). To use Hapi as a drainage system, just place your green friend in the hexagonal part and water the plant directly in the soil from above. Water in small parts to prevent the bottom part from overflow. Leaving your plant in the plastic grower pot is totally fine when using Hapi just as a drainage system.
A self watering pot is a pot existing of two parts. The bottom part holds water which -through a natural reed connection- waters the top part which is holding your plant. This system is ideal for plants that need a constantly wet soil.

Step 1 Illustration 1 | Put the appropriate amount of natural ropes through the holes in the bottom of the hexagonal top piece.
Amount of ropes:
1= Plants with normal water requirements.
2= Plants with above average water requirements.
3= Plants who need constantly wet soil.
Step 2 Illustration 2 | Pour water (max 0,5l) in the round base, place the hexagonal top on this and repeat when the round base is empty again.
Step 3 Illustration 3 | Simply place the plant without plastic grower pot in the hexagonal top. The soil in the hexagonal top will now absorb water from the round bottom part through the natural rope(s). Depending on winter/summer and which plant you have, the bottom part will hold water for 1 day up until 3 weeks.
Due to its handcrafted character, each object is completely unique and can differ from the shown pictures. Wipe off any spill on the outside surface immediately to avoid stains.
colour white marmble
plants not included