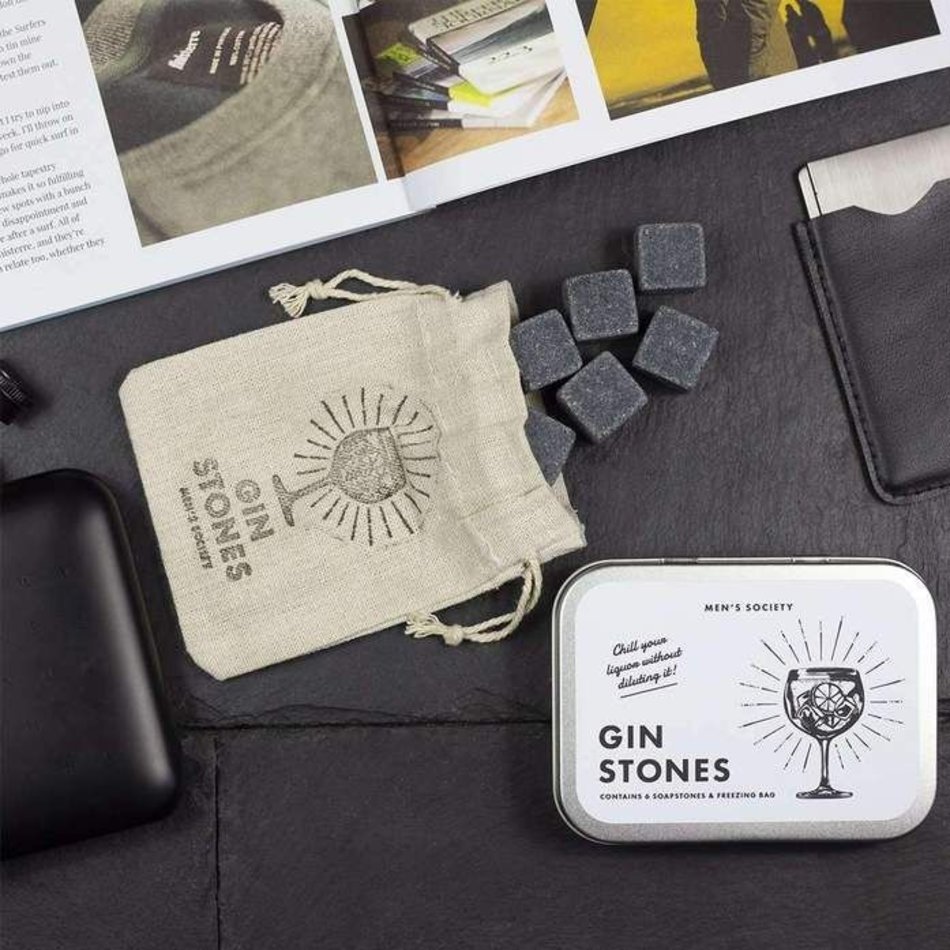 Gin stones
DETAILS
Gin lovers pay attention: You like your Gin cool, but don't want to dilute it with ice? Then the cooling stones from Men's Society are perfect for you. Pre-cool the six natural stones in the freezer 4 hours before use together with the fabric bag. For each drink, place three cool natural stones in the glass and enjoy at perfect temperature after five minutes.
Use instead of ice to keep your gin refreshingly cold.
Chiseled from volcanic soapstone, these stones are designed to be used time and time again.
Each stone stays cold for long enough to enjoy in several drinks at a time and can be re-cooled by placing it in the freezer after use.