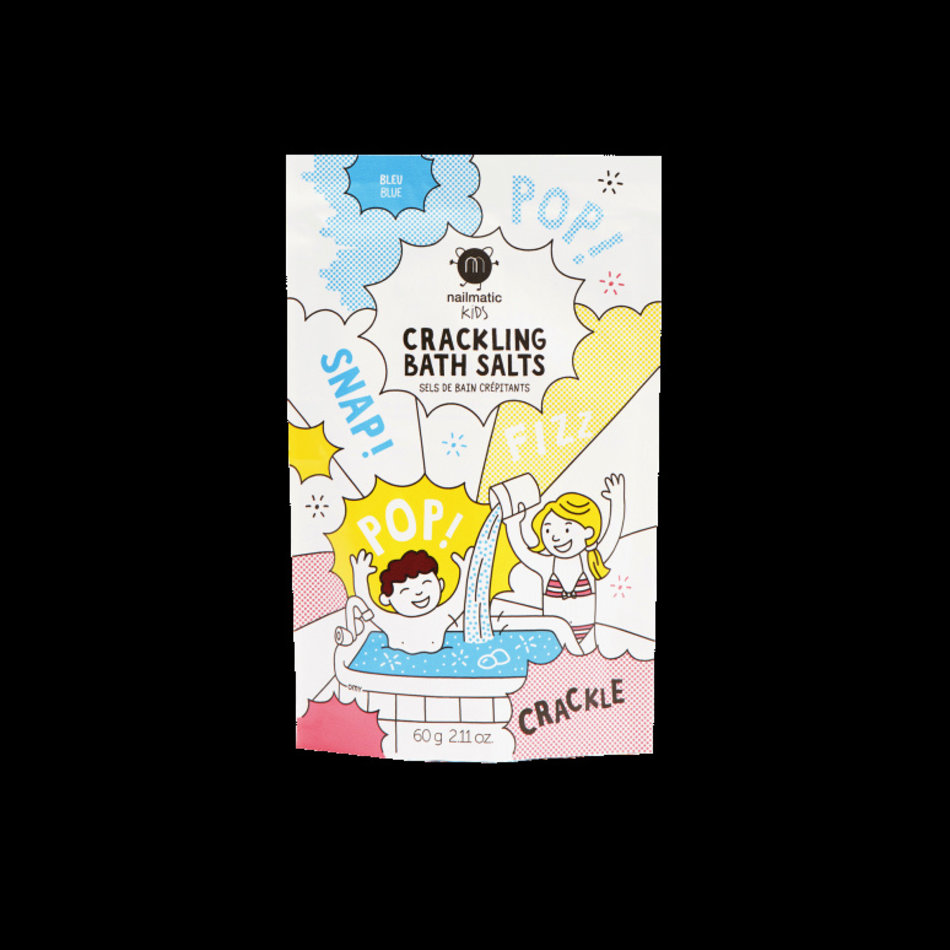 Blue
Preservative-Free, Vegan, Cruelty-Free

Every kid deserves a good fruity soak after a long day of fooling around and having fun. Restless little monsters will enjoy this new bedtime ritual and so will you…
DETAILS
Crackling blue bath salts

Our crackling bath salts dissolve slowly in the water and turns it all blue, all the while making crazy pop sounds.

Glorious berry burst scent.
Sunflower, sweet almond oil and vitamine E work together to ensure hydration
Chamomile flower extracts soothe body and mind to slip from bath time to bedtime.
Swirl to make the effect last a bit longer.
No stain on skin on bathtub.
Pack co-created with our friends from OMY Desgin & Play.