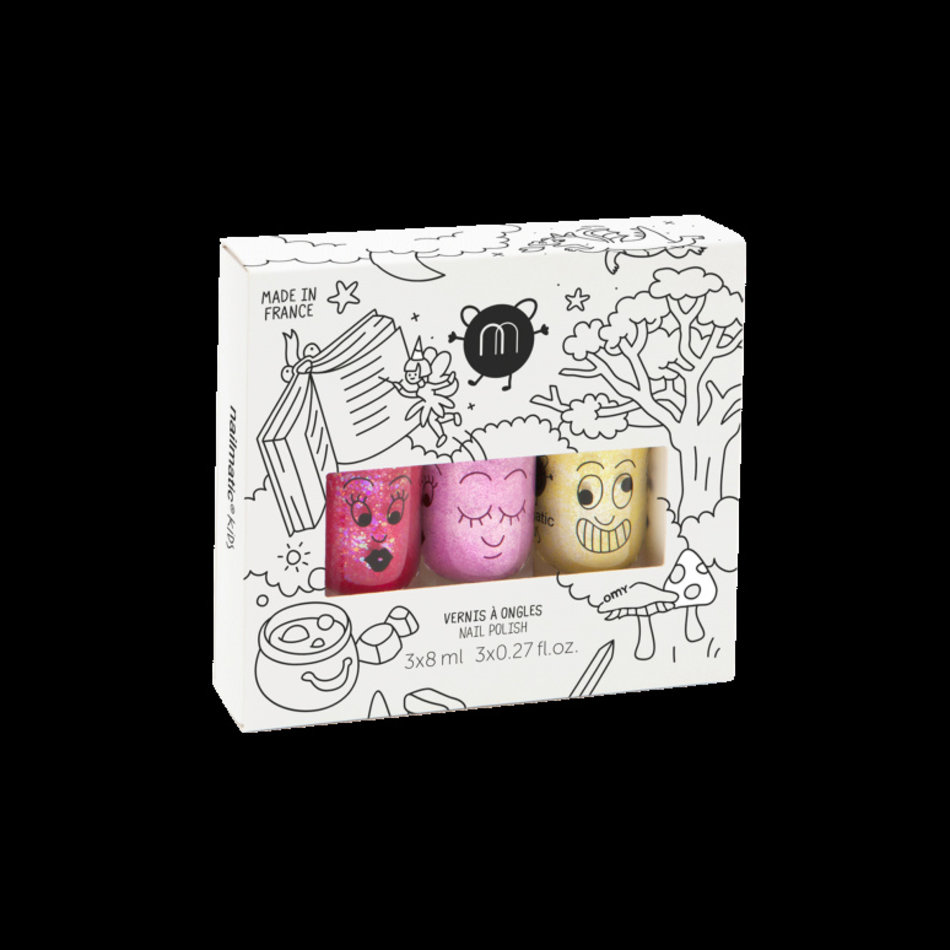 set van 3 nailpolish 302MAGICFOREST

nailmatic

€20,00
Magic Forest - 3 nail polishes
Made in France, Vegan, Cruelty-Free
The ultimate present for your little fashionista or classy pirate! A set of 3 brand new nail polishes as magical as it gets. Just what you need to throw a very girly mani-pedi-party at h
DETAILS
Washable nail polish set for kids
- Sissi, its pink glitters will charm your little ones
- Lala, an ultra pearly pink that shines like a diamond
- Lulu, an iridescent yellow for every sun lover!

Our nail polishes are washable.
Easy to apply, easy to take off: rinse with warm soapy water, say bye-bye to colours and hello to clean little hands!
We co-design our kids packagings with OMY Deisgn & Play. Recyclable and printed with vegetable dyes.

Made in France, Vegan, Cruelty-Free

With our Nail Polish Colour Maker, kids can create their own water-based polishes.