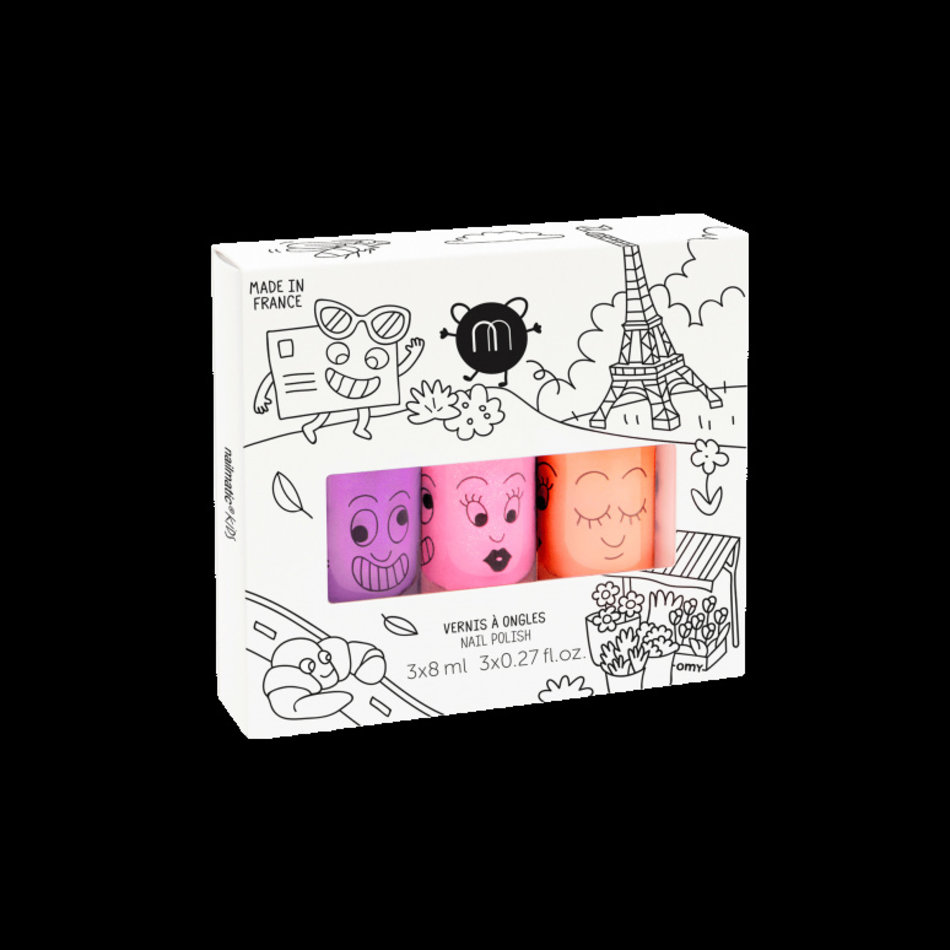 set van 3 nailpolish 301PARIS

nailmatic

€20,00
Paris - pearly neon polishes
Made in France, Vegan, Cruelty-Free
Welcome to our neon club! With 3 awesome pearly colours, this luminous set is clearly a must have for kids.
DETAILS
Water-based neon nail polish set for kids
- Marshi: pearly neon lilac
- Dolly: pearly neon pink
- Flamingo: pearly neon coral

They want a new colour? Easy: just wash off the nail polish with soapy lukewarm water.