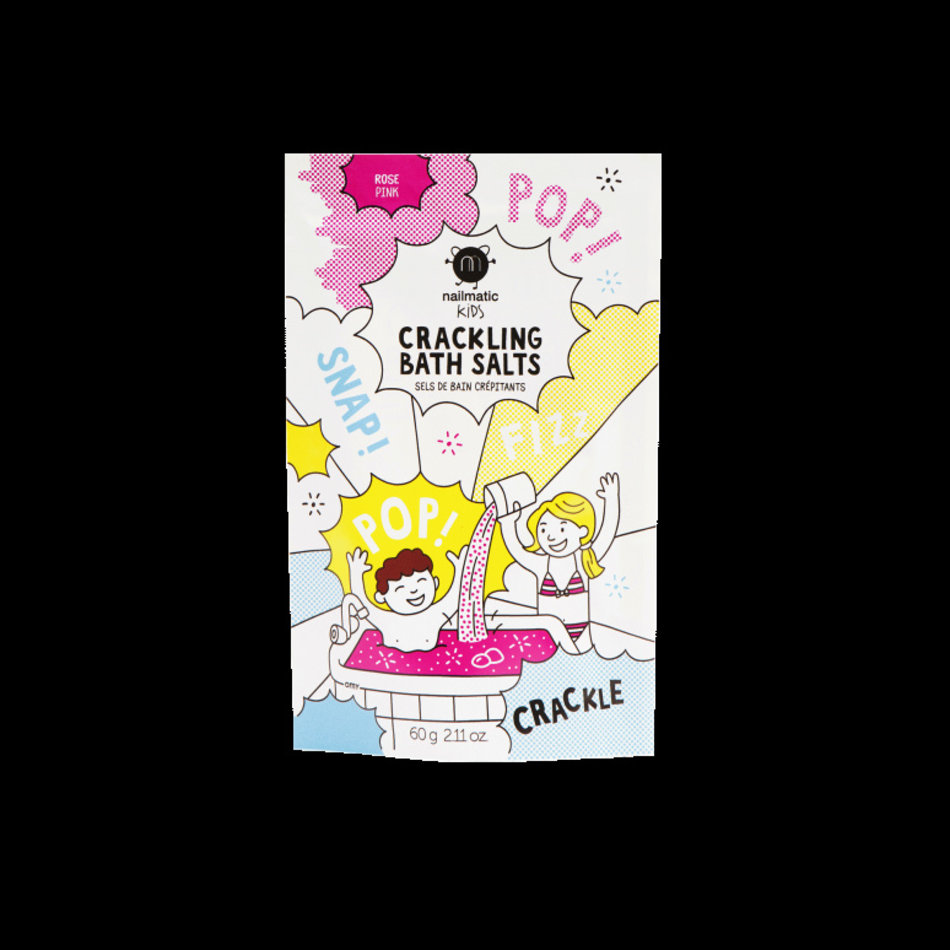 CRACKLING BATH SALTS
Pink
Preservative-Free, Vegan, Cruelty-Free

Sprinkle our crackling bath salts to summon magic treats during bath time! 100 % Kids, 100% Girly, 100% Popping !
DETAILS
Crackling pink bath salts
Crack, pop, fizzz… Once sprinkled, our crackling bath salts turn the water pink with amazing aquatic firework effects.

- Enriched with vitamin E, sweet almond oil and sunflower to leave kids gently hydrated.
- Chamomile extracts ensures a relaxing time for kids, right before going to bed. Convenient, huh?
- Yummy berry burst scent.
Swirl to make the effect last longer.
Rest assured, they behave responsibly: no stain on skin on tub.

Pack co-created with our friends from OMY Desgin & Play.