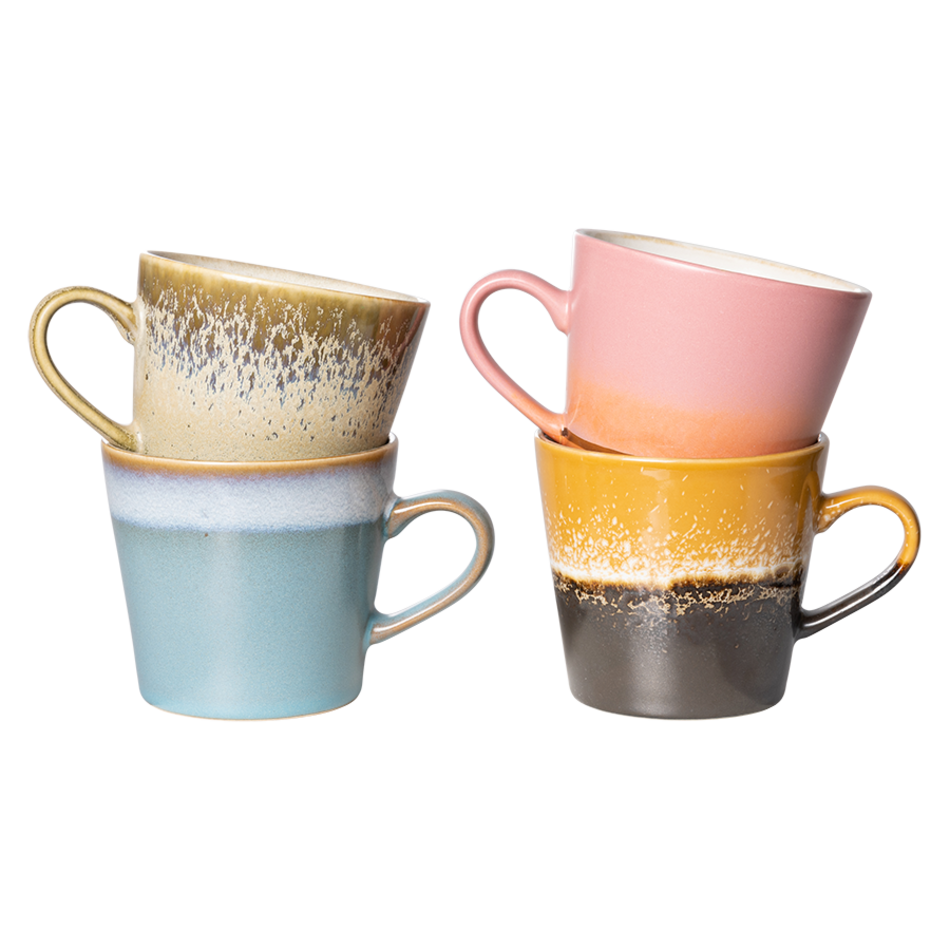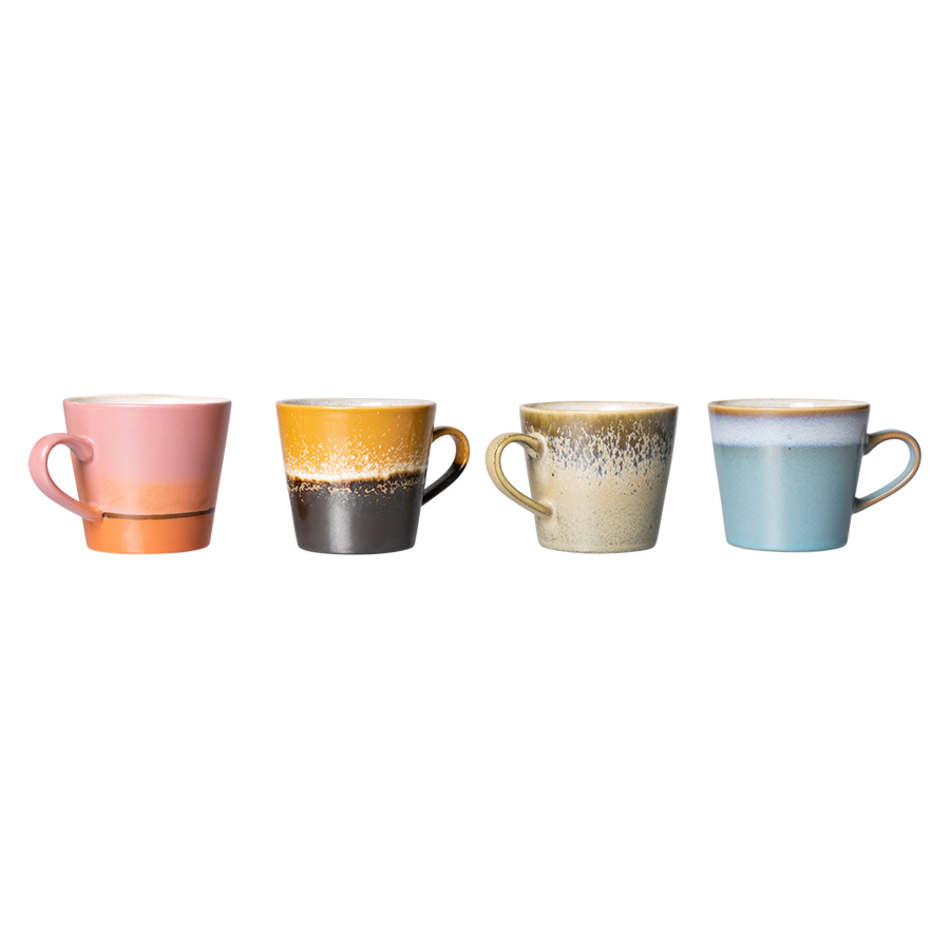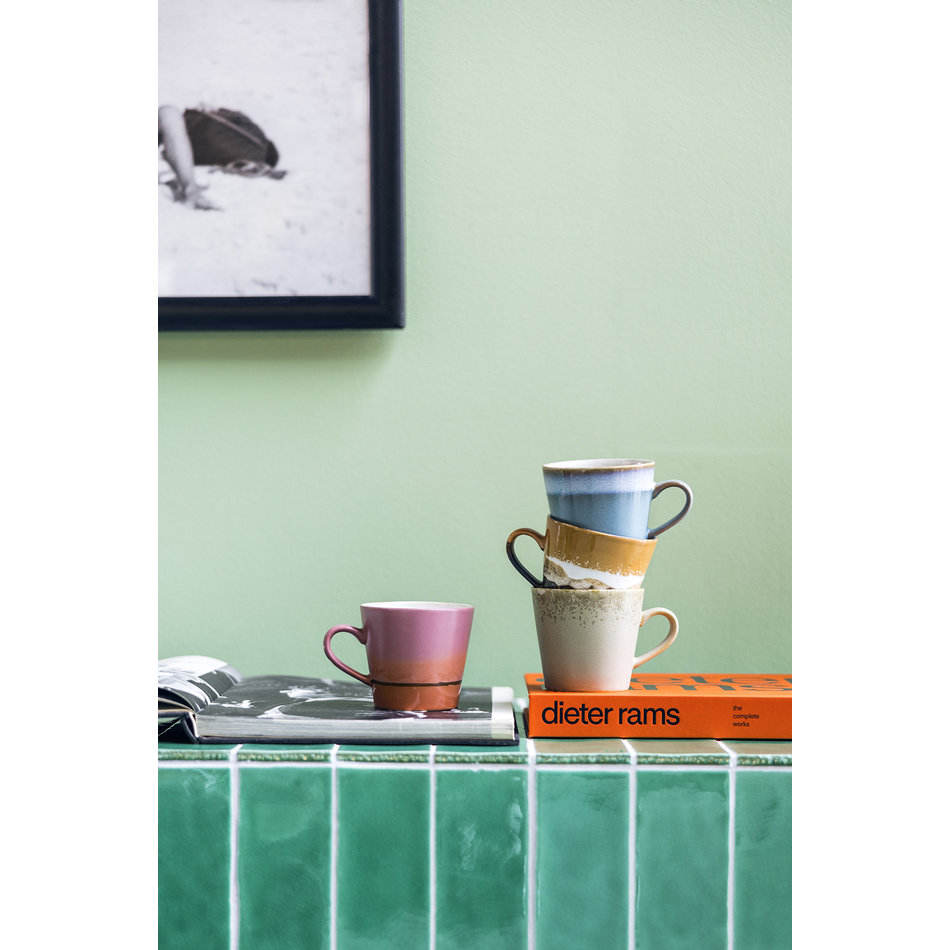 set van 4 cappuccino mugs
DETAILS
70s ceramics: cappuccino mugs (set of 4)

Just when you thought our 70s ceramics collection couldn't get any better, we decided to expand it with new handmade finishes and layers of colours to help keep your cabinetry as funky as ever. Indulge in your ultimate coffee experience with our new americano, ristretto, latte and cappuccino mugs! And we know a true coffee experience isn't complete without our very own 70s ceramics spoons. Our newest additions will make sure you have the right spoon for every occasion; long for the days you just want to lounge and have a cup of tea, or small for when you want to kickstart your day with an americano.
Het kopje met beige/oranje ziet er in werkelijkheid wel eerder roze/oranje uit. Kleuren kunnen verschillen.
colour: Multicolour
dimensions: 12x9,5x8,5cm
product length/depth (cm): 12
product width (cm): 9,5
product height (cm): 8,5
product diameter (cm): 9,5
product weight (gr): 320
material: Stoneware
characteristic: Reactive glaze
food safe: Yes
dishwasher proof: Yes
product capacity (ML): 300
microwave proof: Yes
Differences may appear: Yes