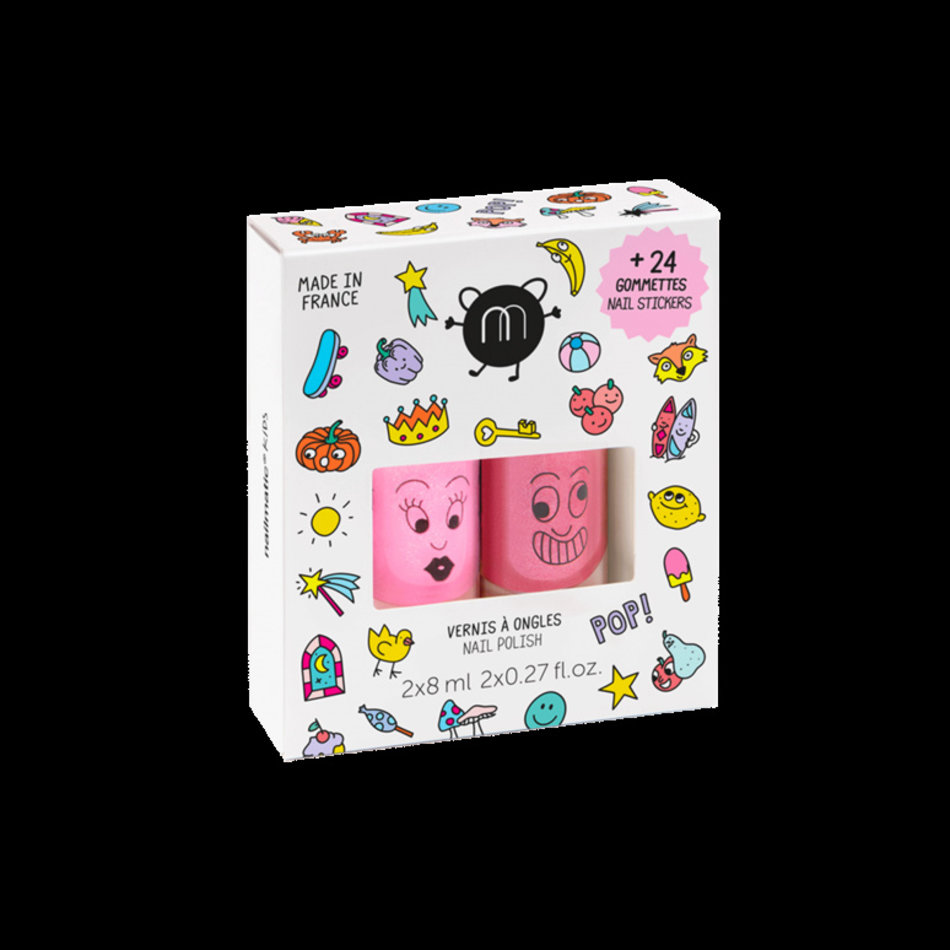 POP - vernis + stickers pour ongles
Made in France, Vegan, Cruelty Free
POP means loads of fairy times in our world. With this duo of pink polishes, along with a pack of nail stickers, the kids will be thrilled!!
DETAILS
100% Kids, 100% Fun set:
- 2 water-based nail polishes : Dolly (pearly neon pink) + Kitty (candy pink glitter)
- Easy-to-use nail 24 stickers sheet with colourful designs
Our kids nail polishes are vegan, cruelty-free, 54% water-based and washable.
A dream-gift!