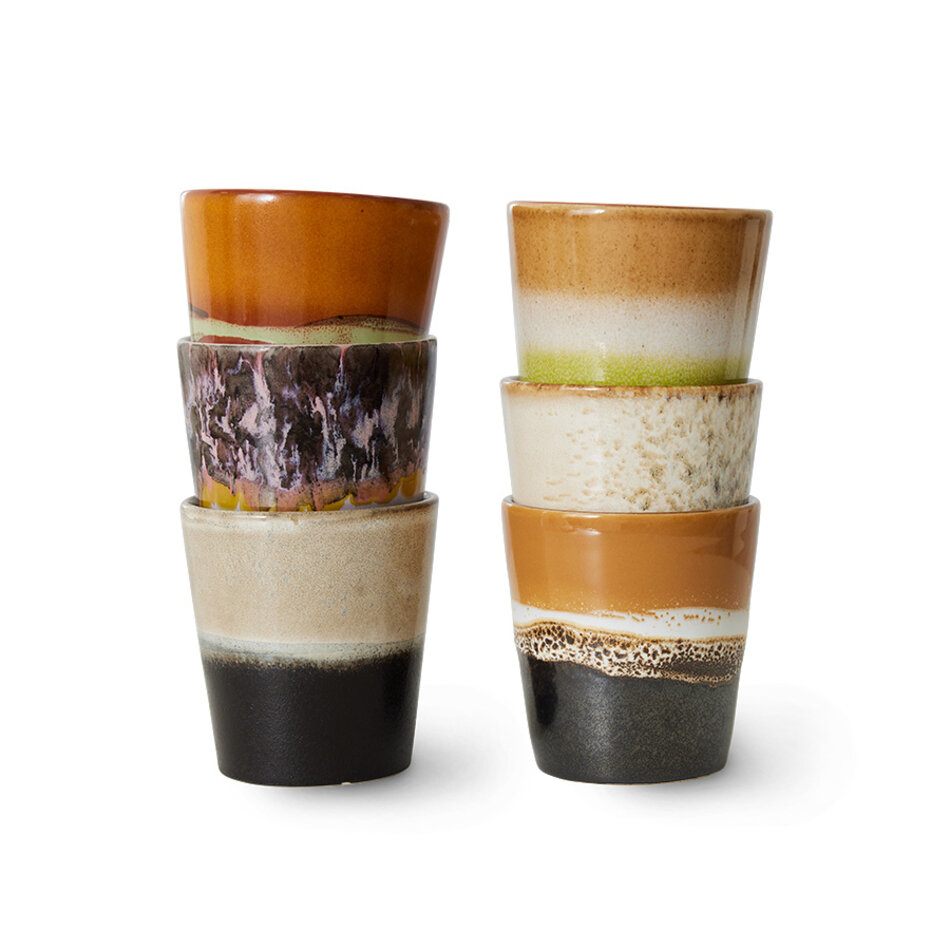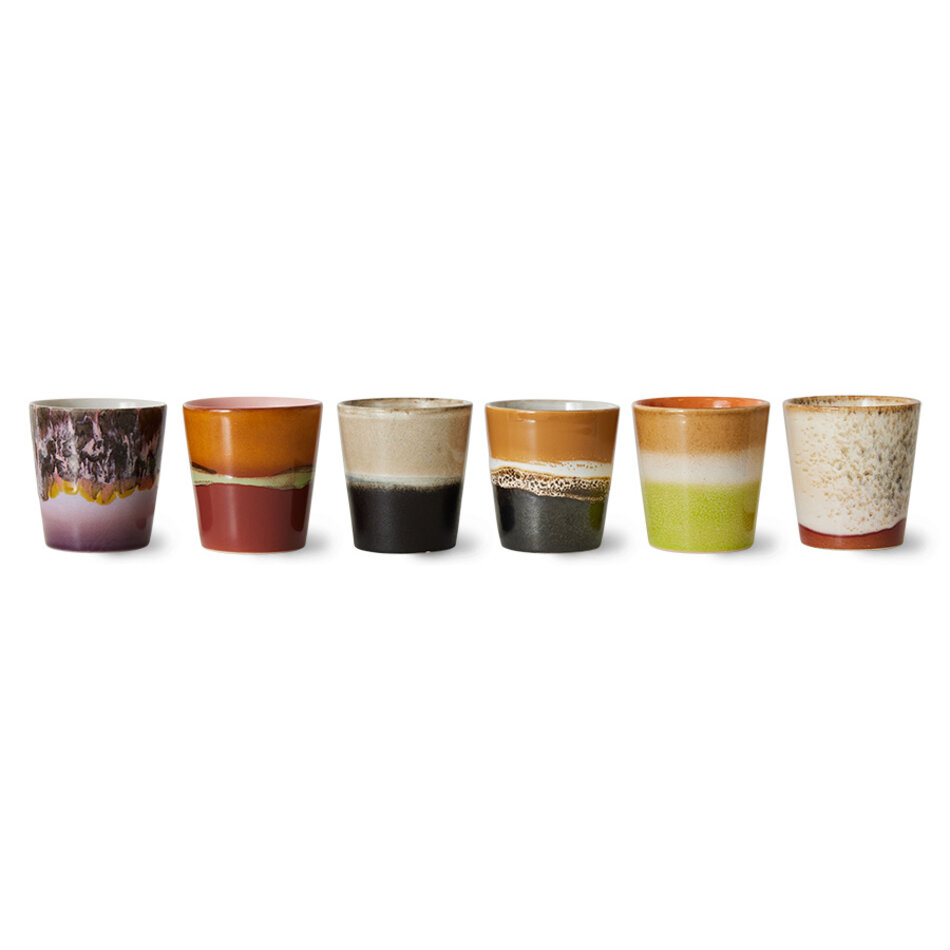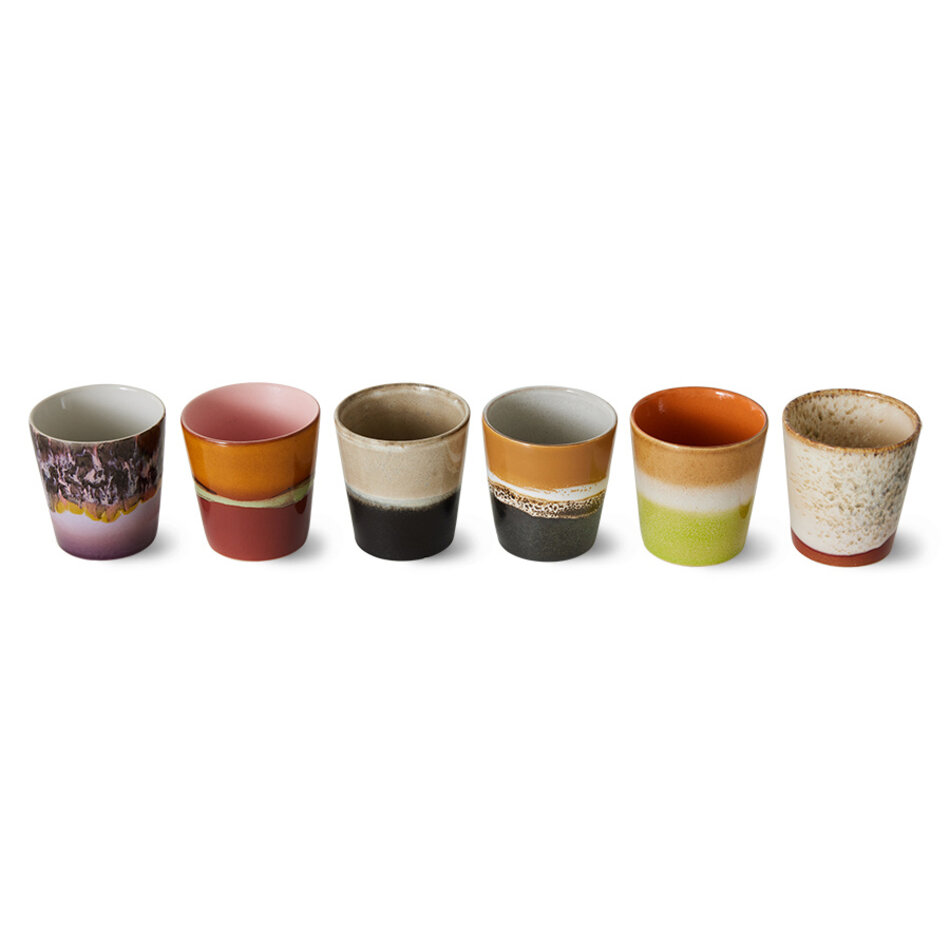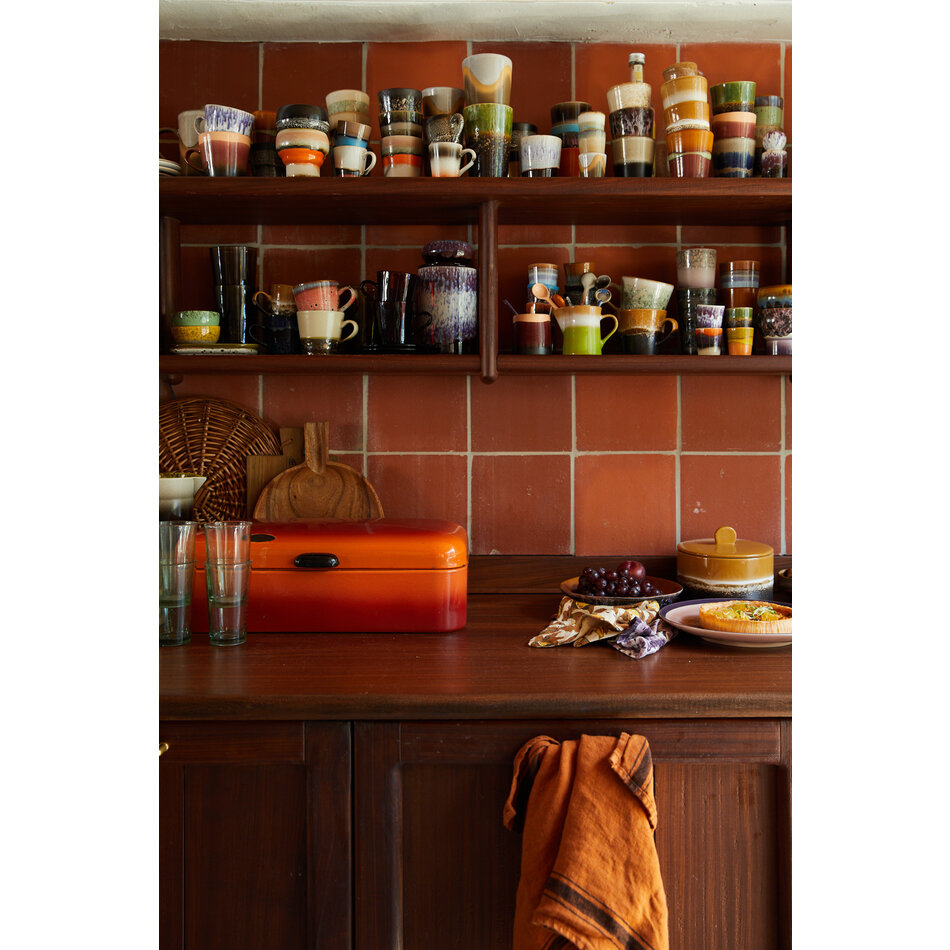 DETAILS
Product diameter (cm):
7,5
Product capacity (ml):
180
An all-time favourite - the old-fashioned drip, the trendy Americano or the perfect slow coffee. The coffee mugs have a 180 capacity, so more than enough to fill your beloved mug. Thanks to the earthy elements and natural colours, this is the most relaxed range in the retro 70s ceramic collection. The exciting colour compositions and textured, hand-finished surfaces make each piece unique.